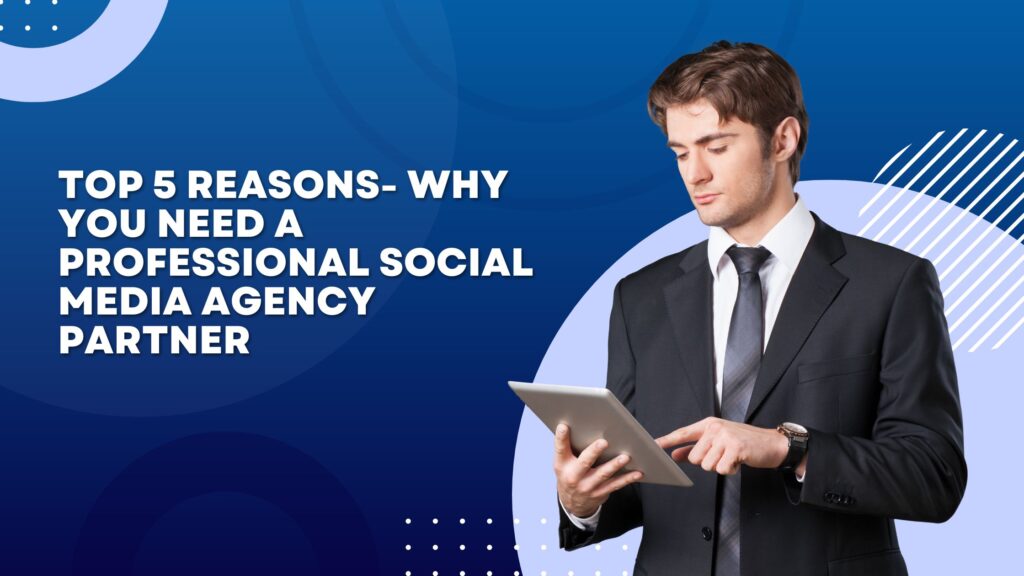 If you are a new startup company or the one that has been selling or providing services since ages, depending on your need and expectations from the market. 
If you are a startup company would not be having many investments then the perfect situation for you to invest according to your budget and if you are an established brand but sales are not happening enough a must need of a revamp of the brand and need then you must hire a Social media marketing agency to excel your boat into sheep. 
Social Media Marketing services providers are the must needed folder for every brand and to have patience and trust on them as well. 
5 Reasons To Hire a Social Media Marketing Agency – 
Better in experiences – 
It is best to have a Social Media Marketing partner who can grip strongly to the market with the experiences of a handful years. Best Social Media Marketing agencies are there to offer better analysis  of your particular brand genre and based on your need it will perform. Besides, it would take you to make a team of 4 to 5 people of experts to manage. 
Save Money – 
When you are a startup it needs to have the balance in funds, so for that good Social Media Marketing agency would definitely work for your agendas with better performances.
Updated Strategy – 
As a brand you have only been concentrated on your brand structure and genre but as per the need of Social Media Marketing Agency. 
Save Time – 
You save your time by putting efforts in building your business and the rest of the work has been given to the Social Media Marketing agency. 
Less Risk with more efficiency – 
When you try to learn something new, you make mistakes and that is how it should be, so when you start with your business and not so professional you are at it so kindly trust your Social Media Marketing Agency to update it. 
You can always find the best social marketing agency as per your needs and desires, but it is a mindful reminder for every business holder to have patience, cause the growth of the seed might not be visible but it is growing because every time the best optimization.
Check our Latest update on Instagram.